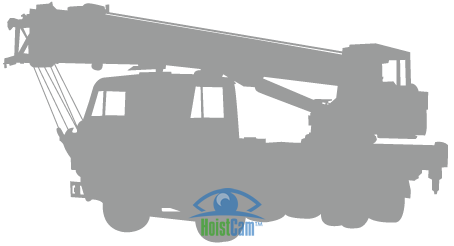 HoistCam offers multiple options for knuckle boom crane camera systems.  HoistCam knuckle boom camera systems are designed to be easy to install, eliminate blind spots, increase safety, and improve productivity for the knuckle boom operator.
HoistCam has been found to reduce incidents by over 90% and increase productivity by 20%+.  Learn more and view the HoistCam Case Studies>>.
Compatible Platforms: i-Series, HD147, HD147i, HD187, HD187i, HD197, HD197i, HD107, HoistCam Director
HoistCam camera system is quickly installed on the boom or hook block of the knuckle boom crane with four high powered magnets  HoistCam can also be placed directly at the blind lift location when the knuckle boom may not be large enough to have a HoistCam mounted onto it.
No welding is required because HoistCam is attached with magnets and a safety lanyard.  HoistCam knuckle boom camera system is stored in a suitcase size transport case that makes it easy to move between cranes or relocated with the knuckle boom crane.
In addition, a HoistCam can be tied into a remotely accessible interface with HoistCam Director to view and track remotely or even split screened in the operator cab for additional visibility around the crane.