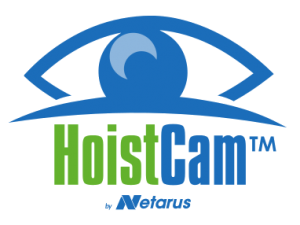 HoistCam by Netarus "Train the Trainer" program is geared toward training facilities to promote and educate students about the benefits of camera systems on heavy equipment such as cranes. If you provide training to operators, your organization may qualify for a highly subsidized HoistCam system to assist ttraining about the safety and productivity gains from camera systems across job sites.
Brochure on HoistCam Train the Trainer Program>>
Benefits for Training Facility
The following are benefits of participating in the HoistCam "Train the Trainer" program:
One complimentary HoistCam system from Netarus to be used in training based on the program established – MSRP $5kUSD to $10kUSD.
Training facility referral bonus custom to the training facility
Full ownership of training material and establishment of curriculum for the training program
Assistance from Netarus with existing training materials to incorporate into existing program including PowerPoint slides.
Discount on HoistCam systems for student purchases in future
Requirements from Training Facility
The following are the suggested requirements for the HoistCam "Train the Trainer" program:
Must create their own curriculum and test program – either hands-on and/or written
Recommend at least 2 hour training session on proper use of camera systems on cranes
Train the Trainer Application
Please fill in this form with as much detail as possible to submit your application for HoistCam's Train the Trainer program. All information will be kept confidential.