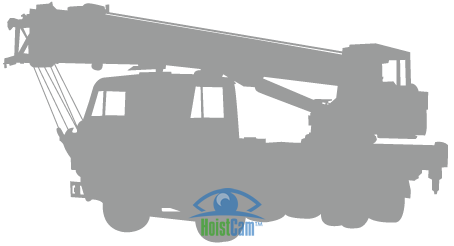 HoistCam offers multiple options for telescopic boom camera systems. A HoistCam system is designed to be easy to install, eliminate blind spots, increase safety and improve productivity for the excavator operator.
Compatible Platforms: HC100 , HC110, HC140, HC140i, HC180, HC180i, HC190, HC190i, i-Series, DIRECTOR
https://youtube.com/watch?v=9zXLRjK8k_Y%3Ffs%3D1%26vq%3Dhd720
HoistCam camera system is quickly installed on the boom or hook block of the crane with stainless steel rare earth magnets.  No welding is required.  HoistCam is stored in a suitcase size transport case that makes it easy to move between cranes or relocated with the telescopic boom crane.
In addition, a HoistCam can be tied into a remotely accessible interface with HoistCam Director to view and track remotely or even split screened in the operator cab for additional visibility around the crane.